Living with Type 1 Diabetes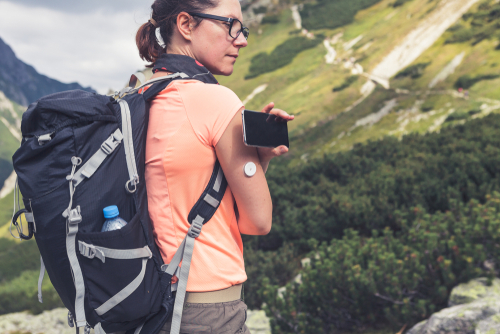 Welcome to the Living with Type 1 Diabetes eLearning course!
This course will cover topics related to what it's like living with type 1 diabetes on a daily basis. These include:
What you need to think about before going on holiday or travelling
Driving regulations and how to keep yourself safe
What you may have to keep in mind when having sex and planning a pregnancy
How smoking and alcohol may impact your diabetes management
Keeping yourself healthy
What you need to consider when working
---
The topic list (to the right) will give you an idea of all the information covered. Not all topics may be relevant to you but the information should help give you a better understanding of the kinds of things that might be affected by diabetes and how you can handle them to keep yourself healthy. We hope to show you that having type 1 diabetes doesn't stop you from having fun and doing whatever you want in life.
If you are newly diagnosed, think you have any gaps in your knowledge or if you just want to refresh your memory, you might consider taking the 'Understanding Type 1 Diabetes' course first. It covers the most important information about type 1 diabetes, including what exactly it is, how insulin works, blood glucose monitoring, the complications of diabetes and coping with illness.
Much of the information provided in this course has been created by other people with type 1 diabetes. If you'd like to share things that work for you or exchange messages with other people with diabetes, then do use the comments section below. Please note that comments left on the forum are moderated.
To begin, click on the first section 'Welcome to Living with Type 1 Diabetes' below.
---